Contact us
Consultation hours
Mon – Fri : 9am – 7pm
Sat : 9am – 2pm
Sundays and public holidays close
This clinic accepts patients by : Walk-in or by appointment
MS DENTAL CLINIC
(TAMAN OUG PARKLANE)
A2-1-23A, JLN 1/152,
TAMAN OUG, PARKLANE,
58200 WP K.L.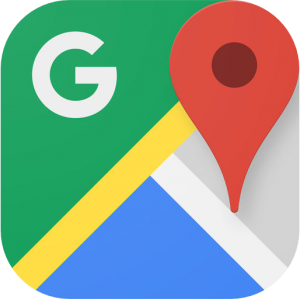 Tel: 03-7499 9303
H/P: 012 391 6348
MS DENTAL CLINIC
(BANDAR PUTERI PUCHONG 5 & 6)
LPC-1F-15, Pavillion,
Jln Puteri 7/13, Bandar Puteri
47100 Puchong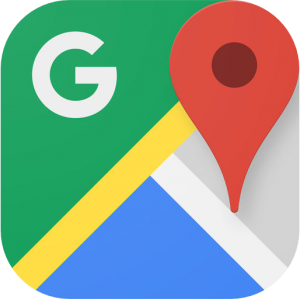 Tel: 03-8600 8556
H/P: 017 820 6348
For Urgent Matters:
Call 
(012 391 6348) Taman OUG Parklane
Call (017 820 6348) Bandar Puteri Puchong
This clinic accepts patients by : Walk-in or by appointment
Treatment Provided* : [ Filling (Composites , GICs , Temporary Fillings) , Scaling & Polishing , Porcelain/Steel/Zirconia Crown&Bridge , Braces ( General cases of orthodontics ) , Dental Implant* ( Implantology ) , Cosmetic/Aesthetic Dentistry, Denture/PartialDenture , Periodontics , Prosthodontics , Orthodontic , Endodontic (Root Canal Treatment " RCT ") , Minor Oral Surgery ( MOS ) , Teeth Whitening , Veneer / veneers , Management of Periodontitis ( Deep Scaling ) , Retainers , Extractions , ( Bruxism ) Mouth guards , Pediatric Dentistry ( Children's Dentistry ) , Routine Check-up , Etc ]Source: dentistsnearby.com
Frequently asked questions
How often should I see a dentist?
People with very little risk of cavities or gum disease can do fine seeing their dentist just once a year, however the more frequent you follow up on your next checkup, the lower your risk of dental problems is.
People with poor oral health will possibly only need to visit more frequently, those with more issues will require more regular check-ups.
Do I need to extract my wisdom tooth?
If your 

wisdom teeth

 are impacted, thereby preventing adequate oral hygiene, it's often best to have them removed.

Teeth

 that erupt in an upright and functional position often don't 

need

 to be removed, as long as they cause no pain and aren't associated with decay or gum disease.
Does Tooth Extraction Hurt?
Getting a tooth pulled 

can hurt

. However, your 

dentist will

 typically give you local anesthesia during the procedure to eliminate the 

pain

.

Also, following the procedure, 

dentists

 usually recommend over-the-counter (OTC) or prescription 

pain

 medication to help you manage the 

pain.
When do i need dentures or implanted teeth?
While many get their first set of false teeth between 40 and 49, the need to replace teeth becomes nearly universal as people 

age

. However old one is or whatever the situation, using 

dentures

 to replace missing teeth can mean better speech, easier eating, a healthier face and a great smile.

Dental implants

 are necessary when you have missing 

teeth

, but either cannot or 

do 

not 

want

 to get dentures, bridges or crowns. It is important to replace a lost 

tooth

, as the consequences of removing/losing a 

tooth

 and doing nothing can grow into a much larger problem as time goes on
Are dental procedures expensive?
Its a common myth that most people perceives but the reality is, the fee for service dentistry provides people with high quality, appropriate treatment for their needs in exchange for a fair fee considering the time, care, skill, judgment and materials required to render that treatment.
It is always best to discuss the treatments or services you may require, with your dentist to come up with the best solution that meets your dental health without compromising on any quality.
We would be more than happy to put a smile on your face and consult you. Contact us and we can provide the best advice by our dental experts (012) 391-6348 / (017) 820 6348  : )
msdentalclinic01@gmail.com
We can't wait to meet you and put a smile on your face as you walk through our doors coming in and going home.. 
Better Dental Health Care is Our Mission
 Same Day Appointments DEPENDS ON AVAILABILITY.
msdentalclinic01@gmail.com
LPC-1F-15, Pavillion, Jln Puteri 7/13, Bandar Puteri, 47100 Puchong
A2-1-23A, JLN 1/152, TAMAN OUG, PARKLANE, 58200 WP K.L.